Herbalife24® Prolong Carbohydrate-Protein Drink Mix Citrus Flavoured 900 g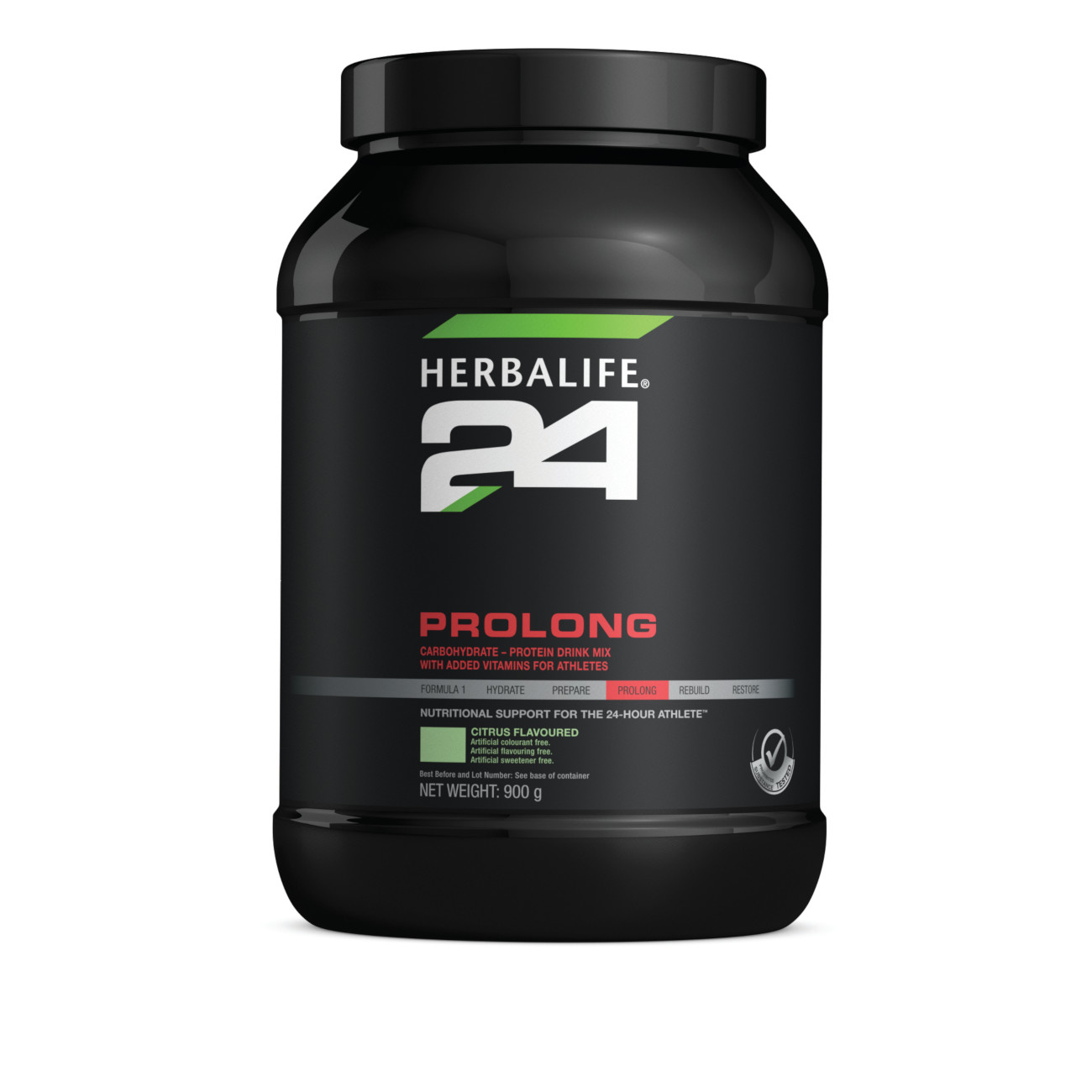 SKU 1435
Product Overview
Herbalife24 Prolong Citrus Flavoured provides 957 kilojoules per serving. Artificial colouring free artificial flavouring free and artificial sweetener free.
Key Benefits:
957 kJ per serving 
6.8 g whey protein
Contains carbohydrate in the form of maltodextrin
With added vitamin C and B vitamins (including B1, B3, B6, B12 and pantothenic acid)
This unique drink mix has an osmolality of 270 - 330 mOsmol/kg 
Citrus flavoured
Directions of use:
Add 4 level scoops (60 g) to 250 ml of water, shake vigorously, and then add a further 250 ml to make a 500 ml serving.
Drink one bottle (500 ml) per hour during physical activity
Enjoy this product within a balanced and varied diet, as part of a healthy active lifestyle.